2 Bedrooms| from $0 /week
2 Bedrooms| from $0 /week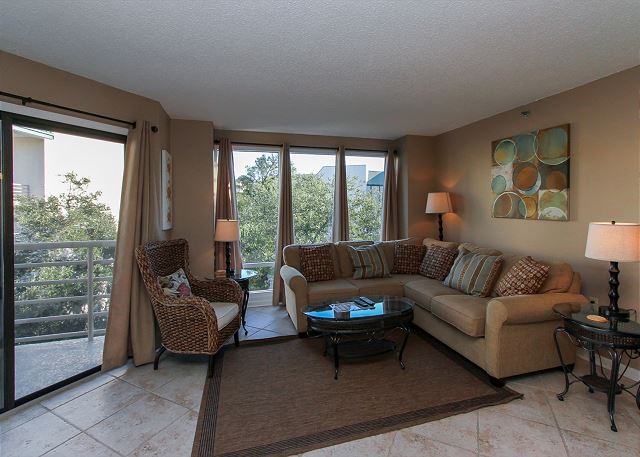 3 Bedrooms| from $0 /week
Isle of Palms, South Carolina | Vacation Rentals
Isle of Palms Vacation Condos
Isle of Palms Vacation Condo Rentals
Within the Charleston area, South Carolina, are Isle of Palms and Wild Dunes; Isle of Palms is a beach town and quintessential vacation resort, with many summer vacation properties like condo rentals and villas. Head here for some of the best golf and tennis in the US. Rather than a hotel, condo rentals and villas have privacy and space, so you, your family, and friends can feel at home and begin your life-long fondness for this resort island.
Oceanfront & Beachfront Vacation Villas For Rent
Amenities that you can't live without and those that meet your expectations come with summer vacation properties (condo rentals, villas, etc.): air conditioning, heating, fireplaces, washers, dryers, fully equipped, gourmet kitchen - cooking utensils, refrigerator, dishwasher, microwave, and more - gas or electric BBQ grills in common areas, balconies, patios, cable or satellite, flat screen TVs or HDTVs, VCRs, DVD players, stereo systems, wireless Internet access, hot and jacuzzi tubs, shared swimming pools and tennis courts, shared fishing piers. An expansive view of the blue, green sea tops all other, making an ideal summer vacation on Isle of Palms, South Carolina. Two champagne glasses on the balcony of your condo or apartment, overlooking the sunset in the summer; an intense week of golf or tennis with a buddy or two; a fun-filled retreat with your family - renting a condo or apartment is just about perfect for getting a taste of Isle of Palms, South Carolina. Not only will the activities, restaurants, and events capture your attention, but South Carolina live oaks, Spanish moss, marsh life, and Charleston's historical architecture will all set the scene for a memorable trip.